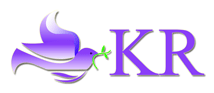 About KR

Krittiya Royal

Krittiya Royal Ltd. Found in August 2001 by high experiencing group with more than 15years in area of Technical, Sales & Marketing, Logistics of food additive, food raw materials. Flavoring, Coloring ,texture modifier, extracted and synthesis materials, Dairy products, food supplement, Basic chemical as well as Medical supply for serving food industry, Pharmaceutical industry, Personal care and cosmetics industry, Hospital, trading company and end consumers.

Presently, there are 3 Divisions Sales & Marketing and 3 support units

Sales & Marketing

1. Specialties Division (STD): Performing in analyzing market planning and sale Food chemical ingredients additives, flavoring, texturing and all supplement including dairy products and raw material in food supplement for health, vitamin and minerals for all kinds industries. With a well trained science back ground team to introduce research and support value information to customers.

2. Food Supplement Division (FSD): Manufacturing and distributing food supplement in hard capsules, dry blended, syrup, sweetener, energy booster, health drink under brand "KR Bonafide" "TruSweet" . By careful selecting the best quality materials with certify documents on treatment data support their effectiveness according to the FDA, Health Ministry. Now, available production for Hard Capsule for KR BONAFIDE, Bottle/pouch of Sweetener "TruSweet".

3. Supporting Units

Exclusive Administration Unit (EAU): Performing to set a year plan, policy, financially and other management for organization and projects to achieve the company target.
Administration and Account Unit (AAU): Administrating organization personal resource documentary data and accounting. Coordinating customers, banking internal and external organization.
Logistics Unit (LTU): Handling all shipments import-exported at sea port, air port, post office, managing delivery goods setting vehicles and handling warehouse activities.
Government Service Affair Unit (GAU): Conducting all government affairs activities such as FDA registration, Medical registration, Documentary, licensing.








Visitors : 35530